Patented Damping Foam Core Technology

The CLOUDWHEEL With the damping foam core filters out most of the vibrations than the regular wheel. Using Iwonder CLOUDWHEEL,you don't want to use the other skateboard wheels anymore.This is a major innovation in the history of skateboarding.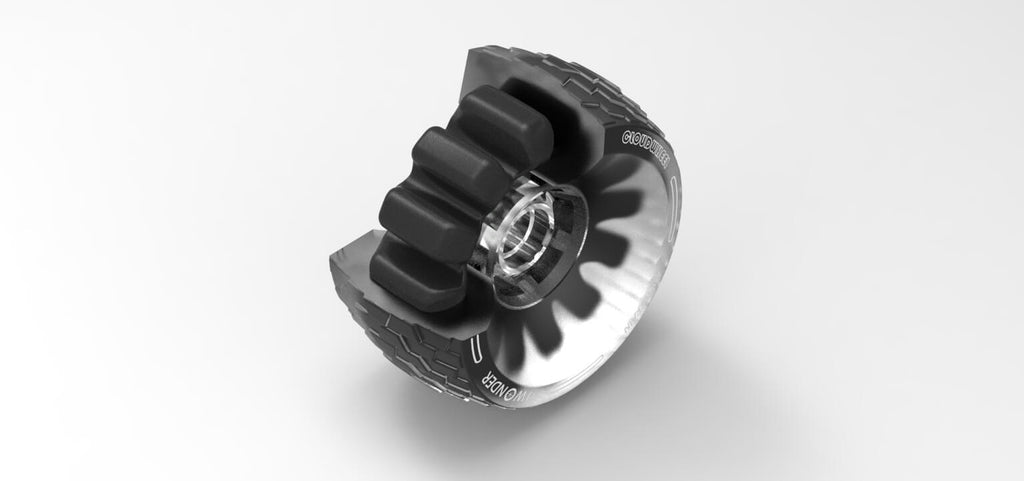 SIZE

40%Bigger than normal PU wheel,make your riding unobstructed,
the spokes in the core of discovery version is thicker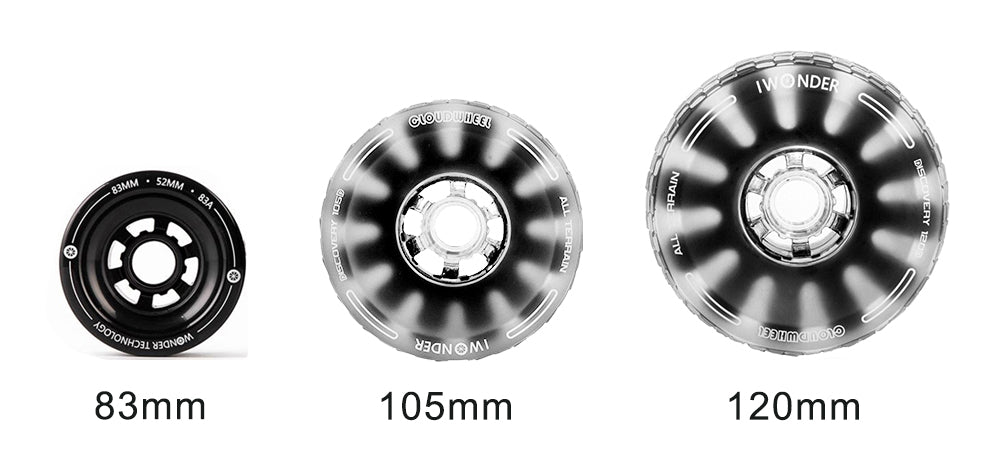 Increase speed
120mm diameter increases the maximum speed of your ride by 3mph
Not afraid of puncture

Safer than all-terrain oneumatic tires,not afraid of puncture. air leakage,or flat tires

Better wheel core

Cloudwheel Discovery has thicker spokes of wheel core, which is different from original ABEC wheel core. It is made of a high-strength composite material for better impact resistance.

Surface Finish
Multi-layer trapezoidal tread​
Speed
Increased top speed (+4 mph)
Warning
IWONDER 120mm reduce acceleration and braking responsiveness. This means riders will experience slightly slower acceleration and a longer braking distance.
Hill Climbing
IWONDER 120mm can reduce your maximum hill climbing ability by up to 5%​
​
Compatibility
MOUNTS ON TO MANY ELECTRIC SKATEBOARDS INCLUDING -IWONDER,Evolve street setup,Slick Revolution, Metro and Boosted (with our Conversion Kit) plus many more with the 6 spoke core. If you choose to install them on your Mini type electric skateboards, adjust the tightness of your trucks to avoid wheel bite.Please contact us if you're not sure.
​
​