New Cloudwheel Galaxy  is available now!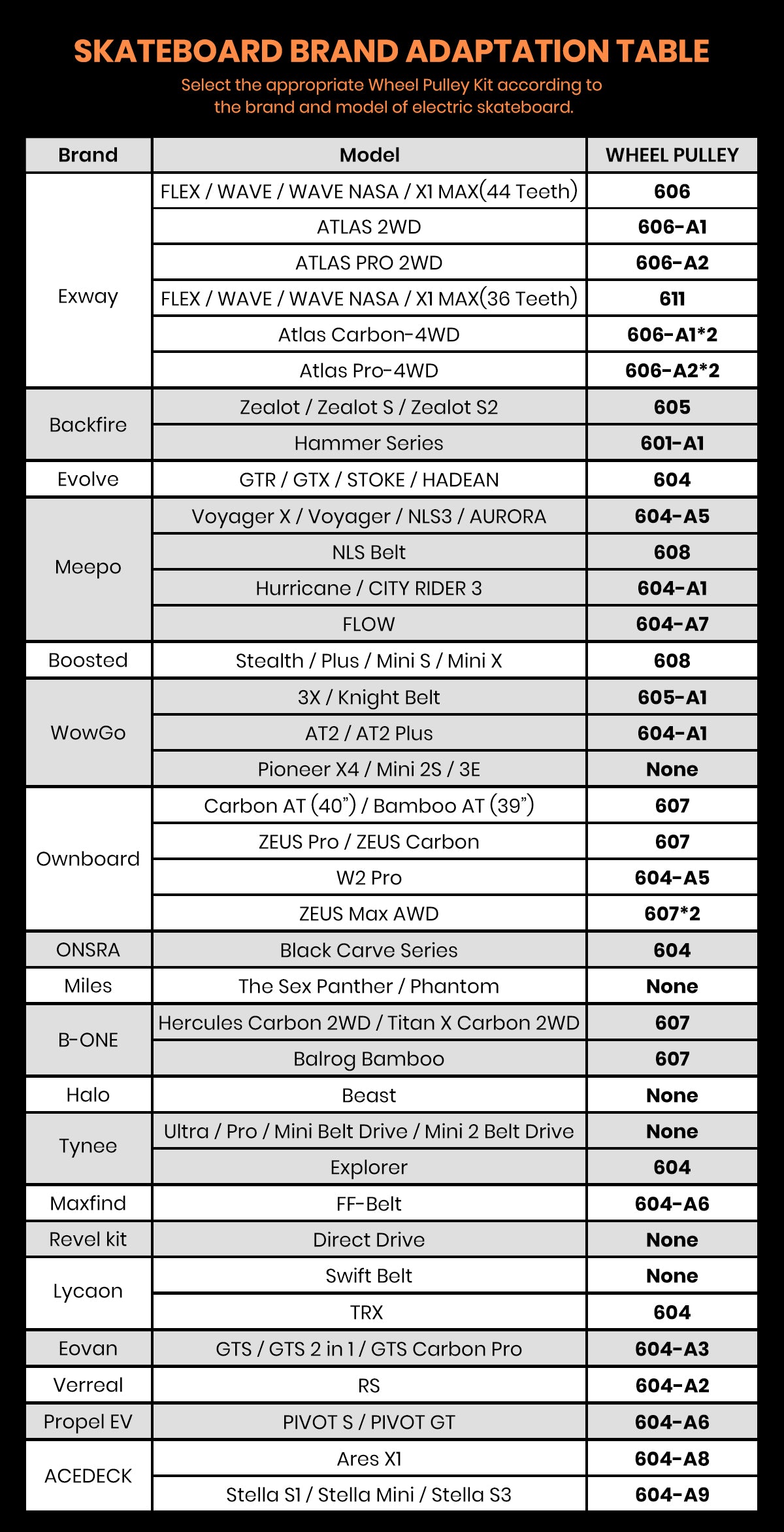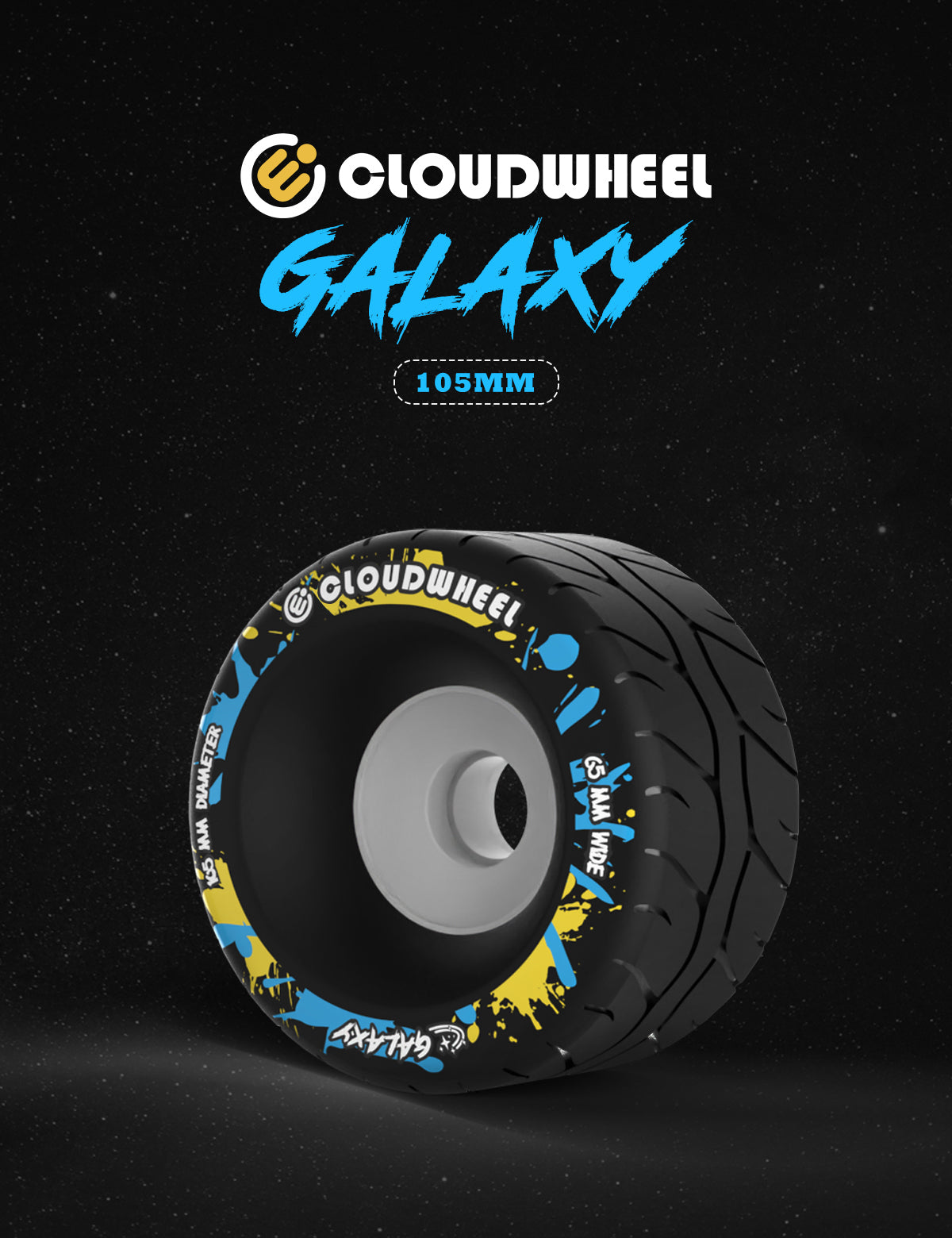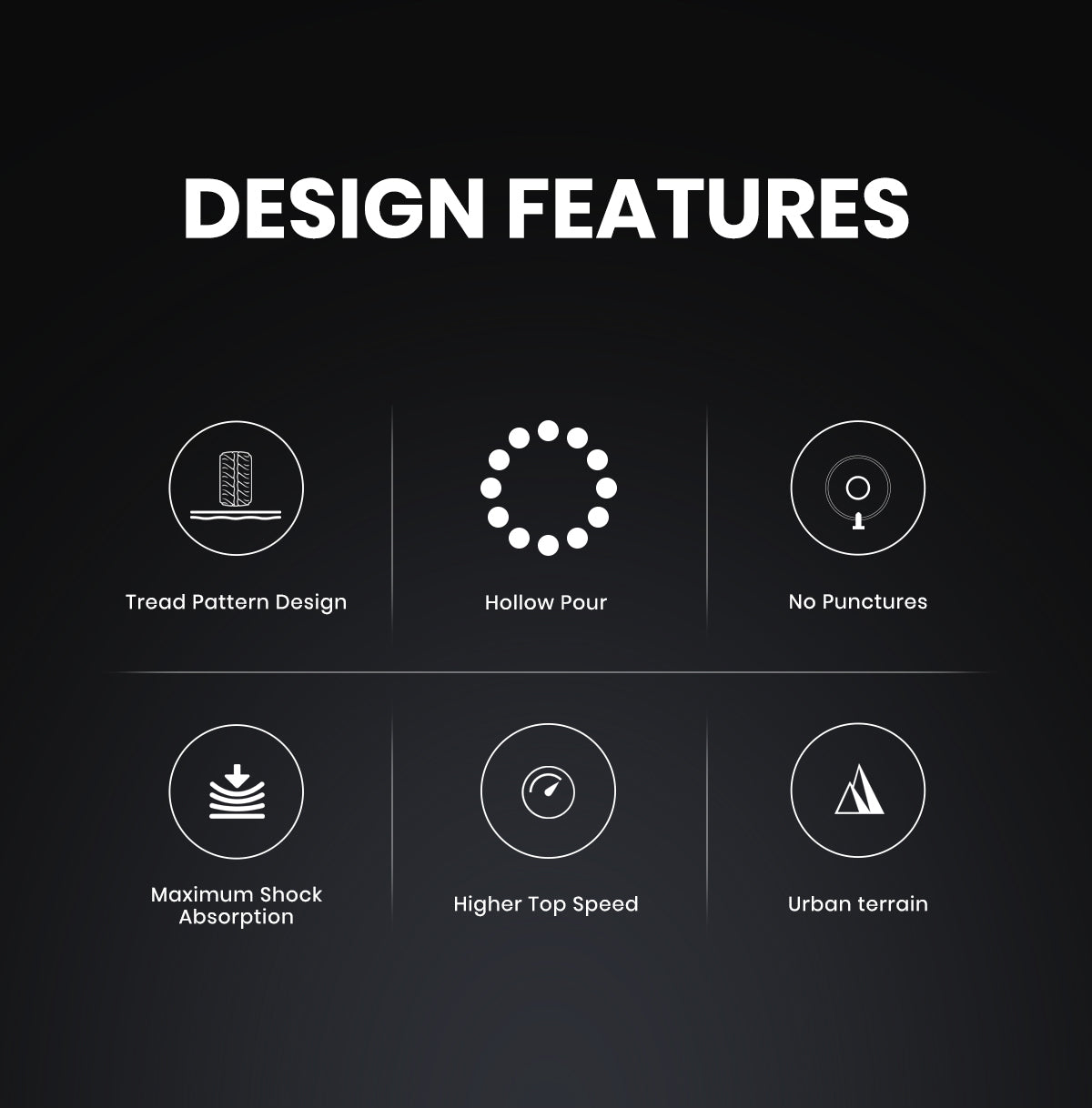 Concave Tread Pattern

Galaxy Pro 105mm wheels are engineered with a cutting-edge, streamlined tread pattern that takes your grip on the road to the next level. The innovative design maximizes surface contact with the ground, providing superior traction. Say goodbye to slipping and sliding, and enjoy a ride with confidence on any terrain.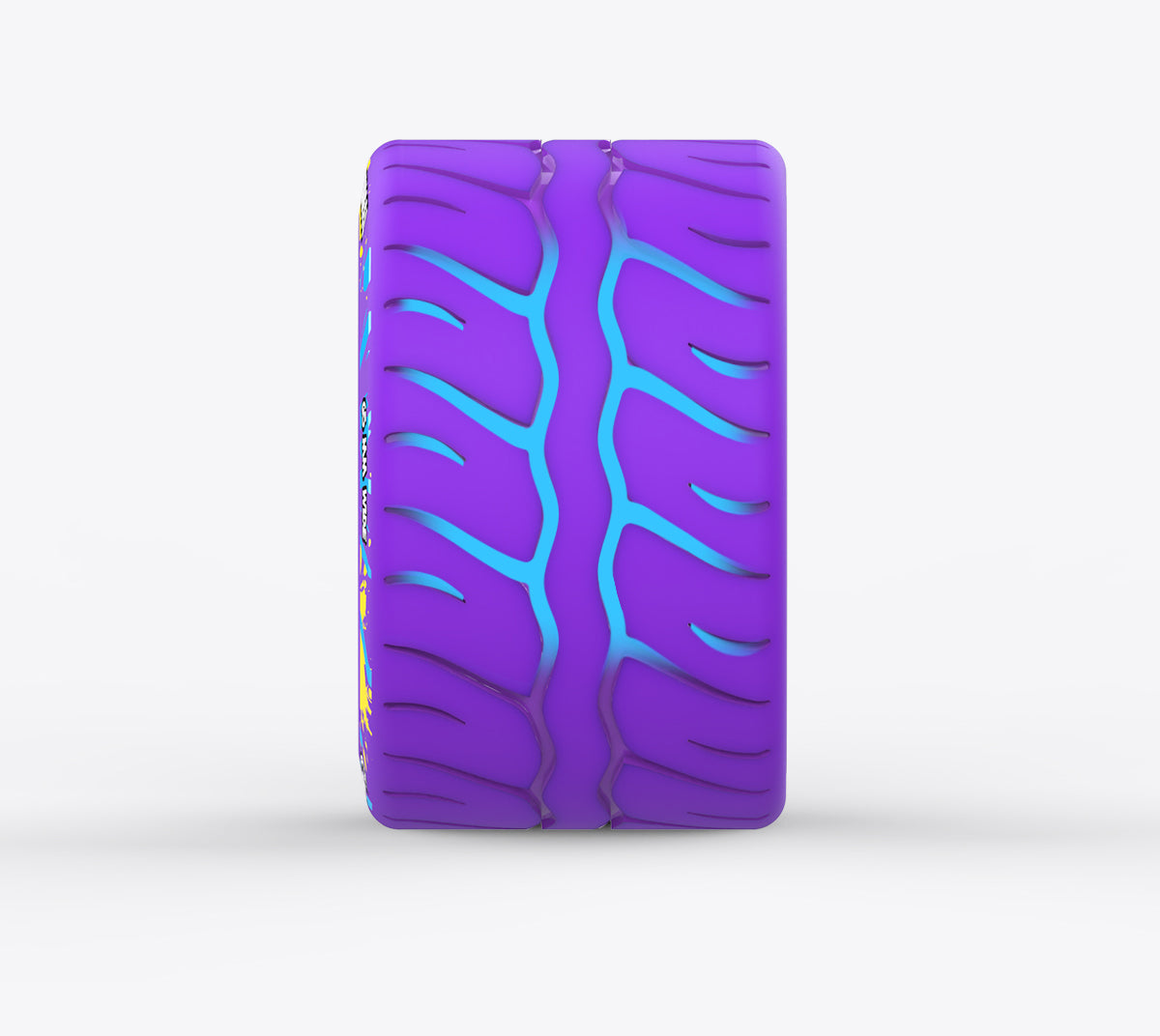 Improved Grip and Stability
CLOUDWHEEL Galaxy Pro features a unique tread pattern design that increases the friction between the tire and the ground, providing better grip and a more stable riding experience.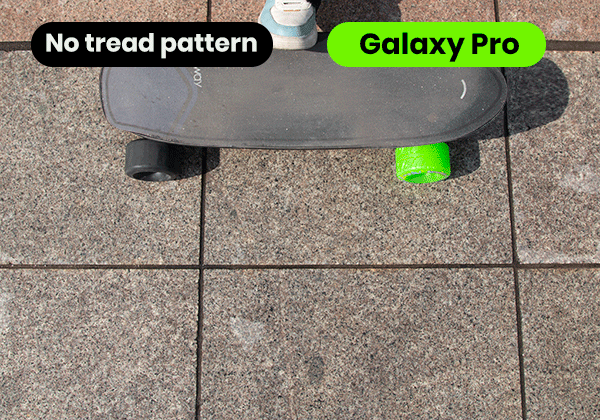 Urban Terrain Wheel
Not only applicable to general urban roads, but also to conquer bumpy roads, potholes and turfs.
Exceptional Shock Absorption For a Smooth Ride
CLOUDWHEEL Galaxy 105mm feature Hollow Pour Technology, a custom urethane pouring process that we designed to form twelve hollow pockets on the inside surface of each wheel. These pockets give extra space for the soft urethane to flex and compress with the contours and bumps in the road, making the ride exceptionally smooth and allowing the wheels to maintain contact even on the roughest of roads.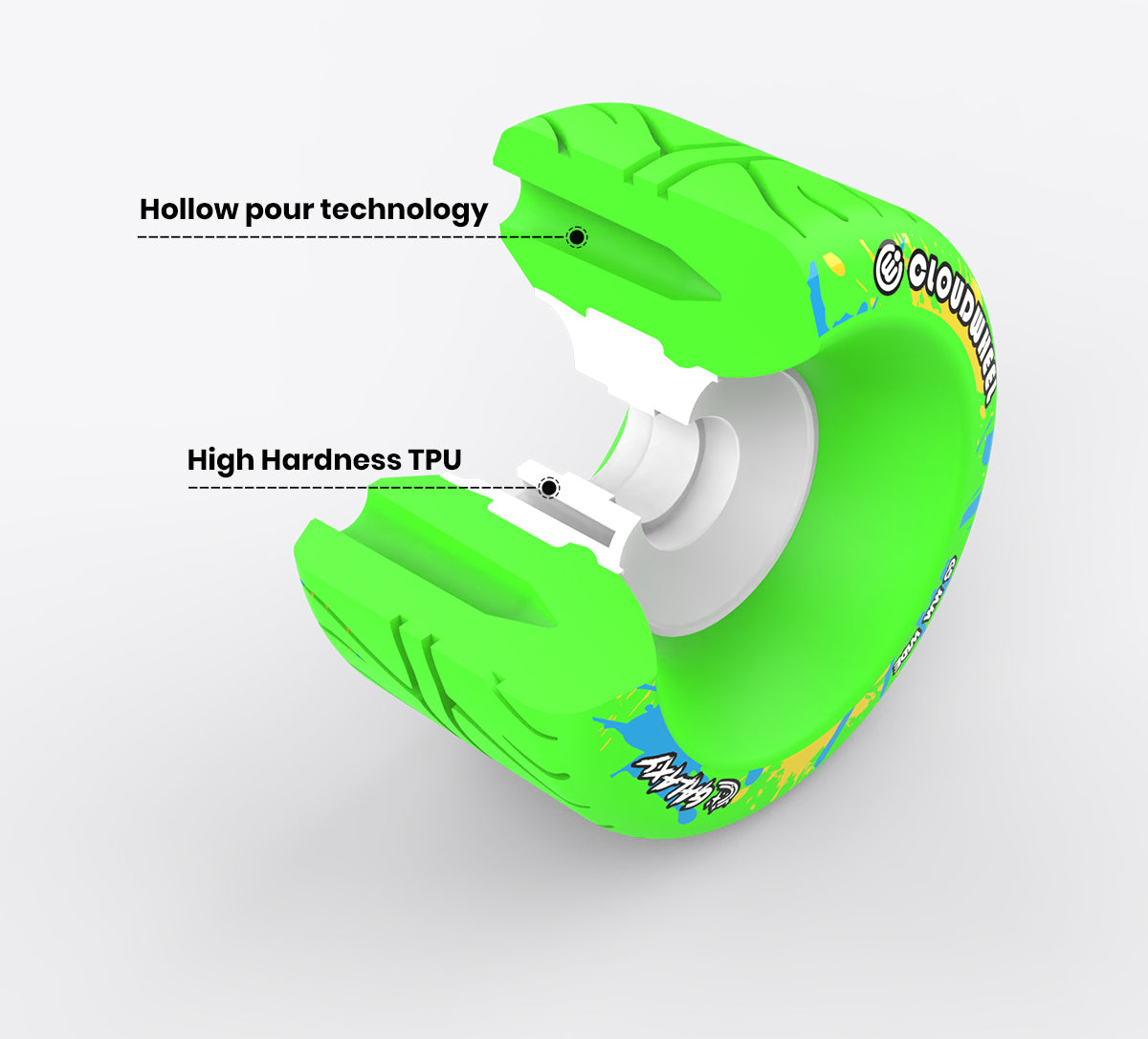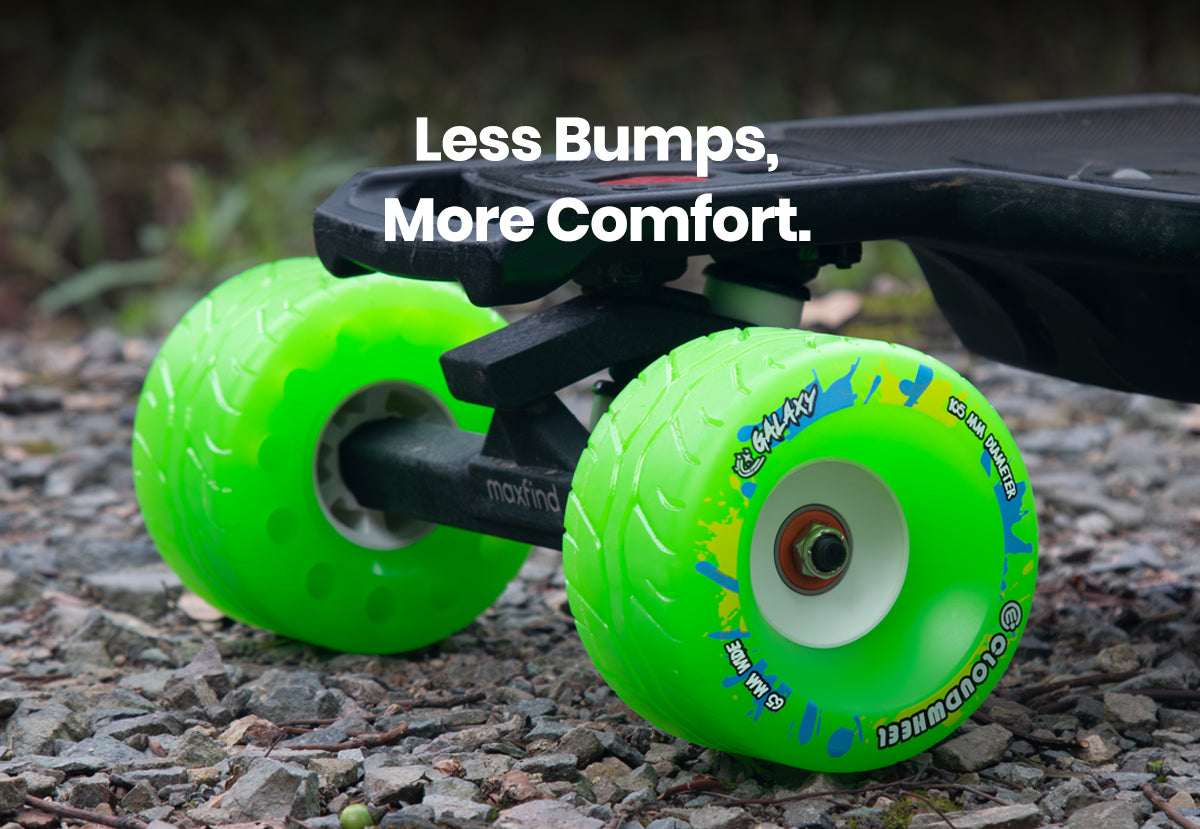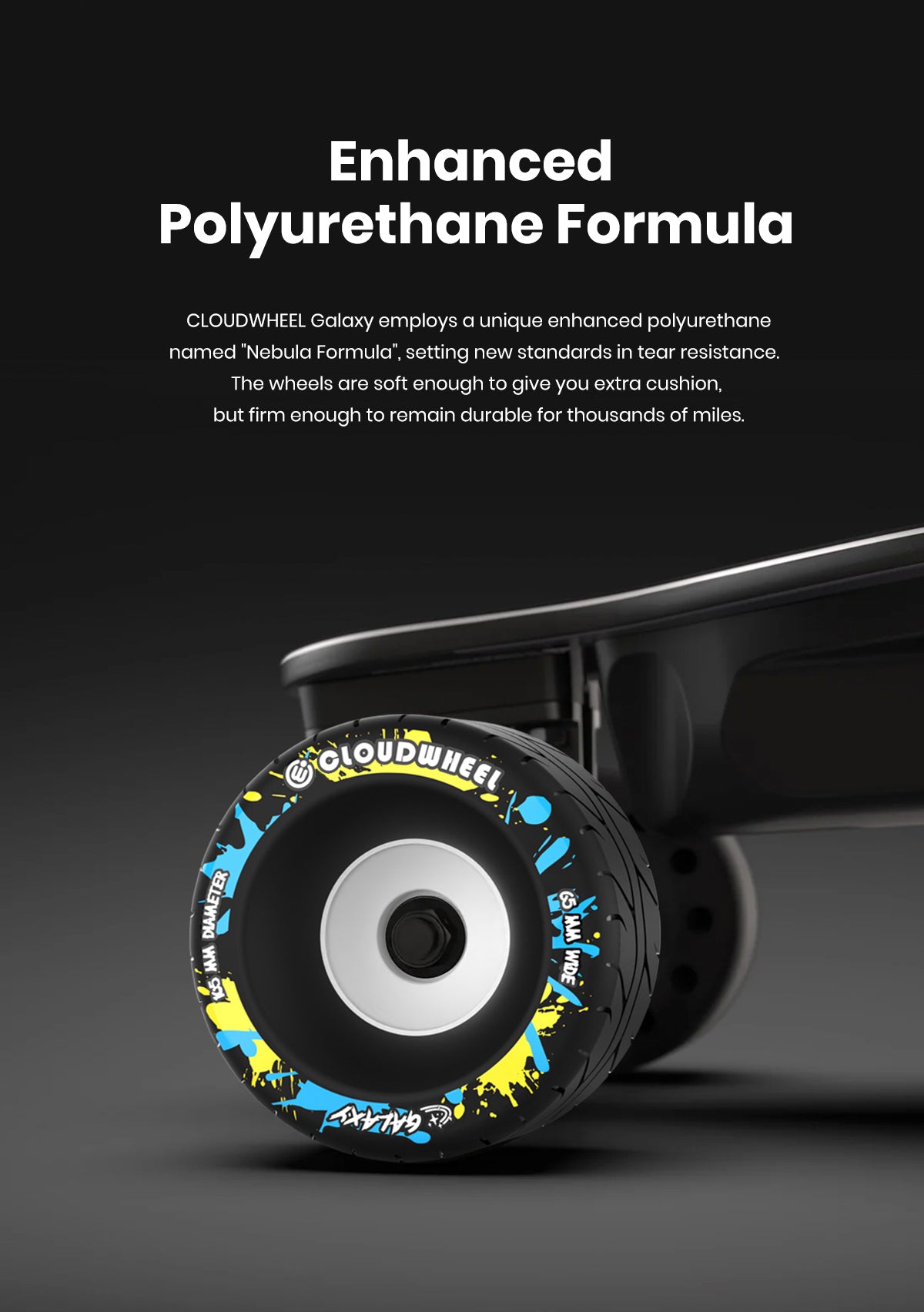 Soft and Grippy
With Galaxy 105mm you're free to cruise the streets without worrying about cracks and bumps. In addition, now you can focus on the road ahead and enjoy the ride.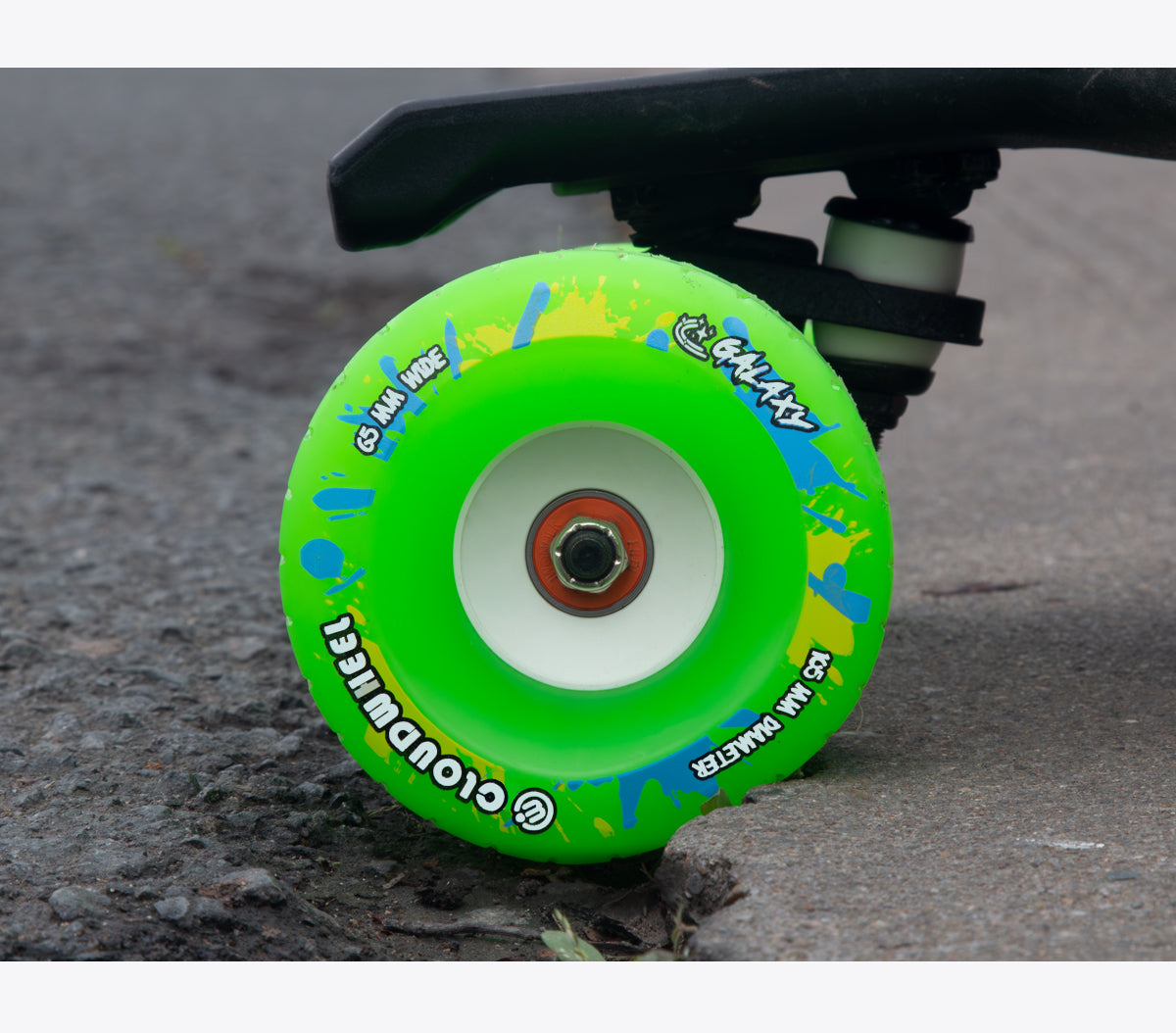 Galaxy 105mm Fits Your Hub Motor Skateboard
CloudWheel Meets Your Diverse Needs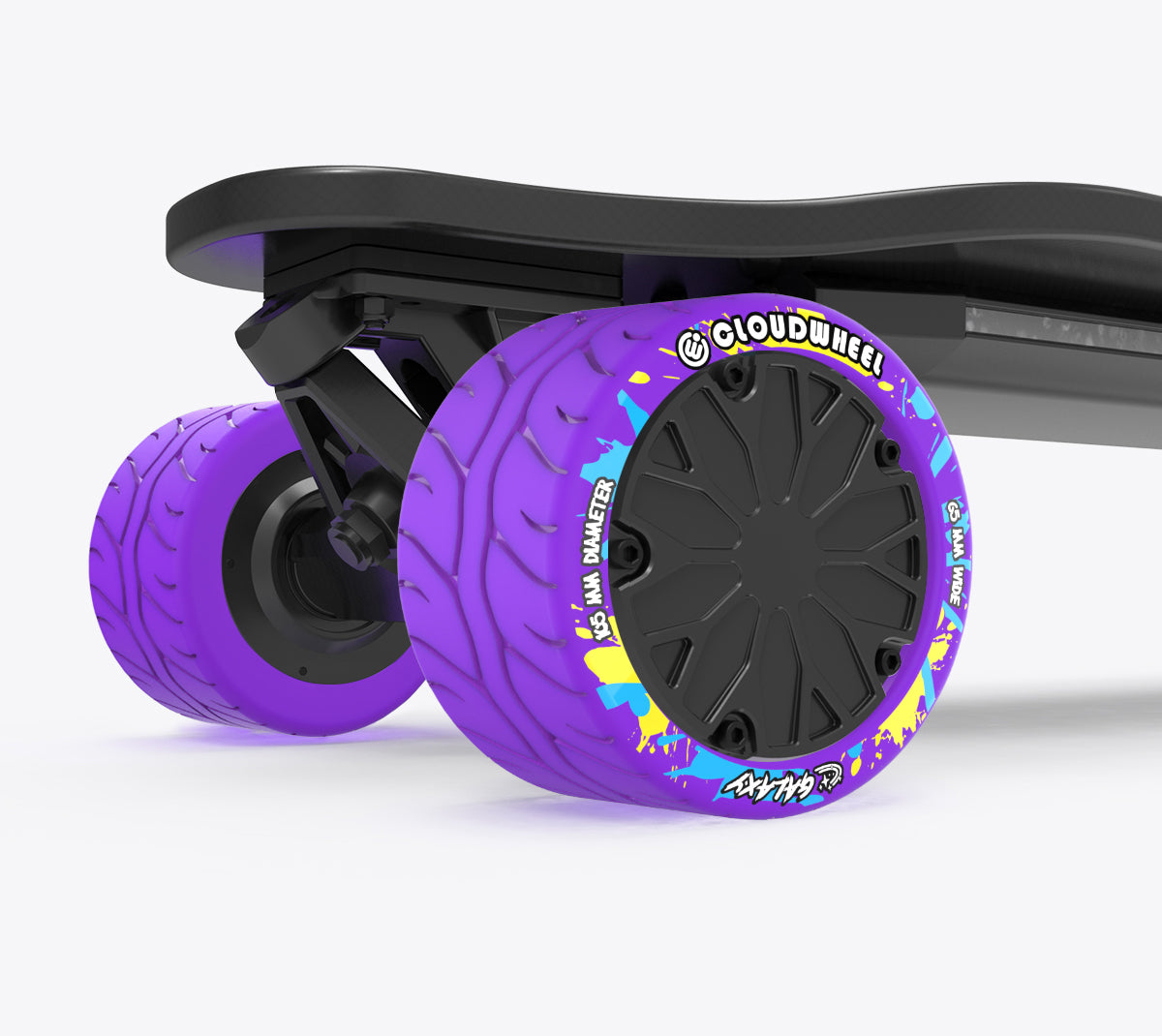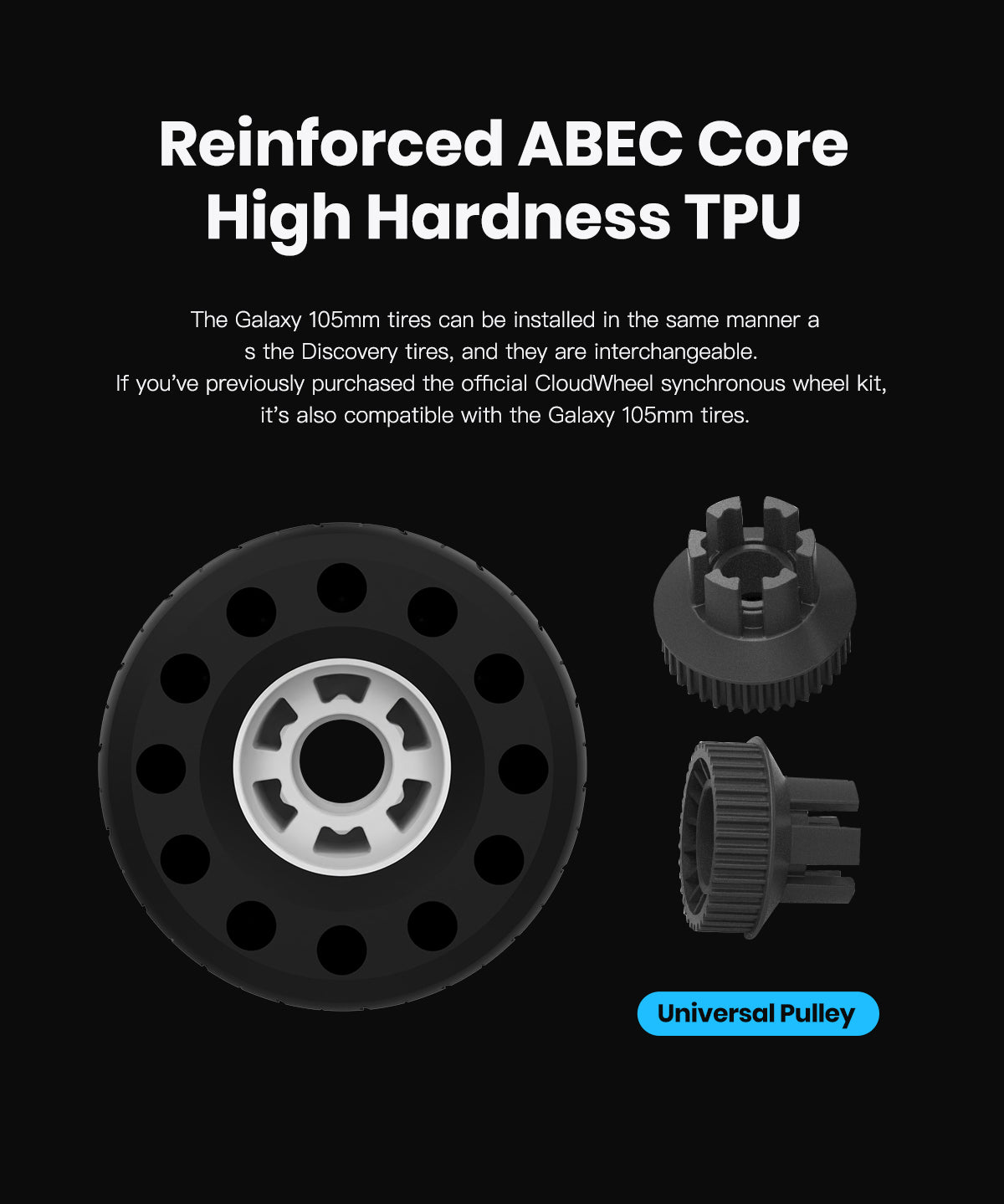 Galaxy Pro or Galaxy
Galaxy Pro features a tread pattern on the tire surface for enhanced grip and superior performance. Galaxy, on the other hand, offers a smooth tire surface while still delivering solid performance, making it a more cost-effective choice.
Better Appearance More Strength
CLOUDWHEEL Galaxy not only pursues excellent shock absorption, but also brings better appearance.